Embed from Getty Images
Draft night came and went, and many Colts fans were befuddled by the lack of the Left Tackle-heir-to-Anthony-Castonzo pick. I myself really wanted them to get one (I loved the Paye pick even with my favorite LT target Christian Darrisaw on the board, too), but sadly the board didn't go their way, and no one fell to the Colts picks who Ballard deemed a value. It was a fair point, especially with Cosmi just going before the Colts in round 2. However, the only OL pick, Will Fries, does have experience at the LT spot amongst others, but betting on a rookie 7th round pick (5th rounder on my big board) or Tevi/Davenport to be the franchise LT is not very realistic and is a bit too overly optimistic for my taste.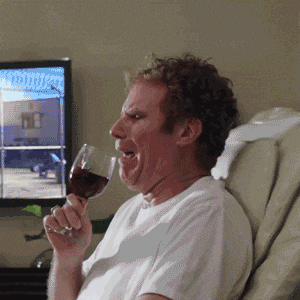 After a few local libations to drown my sorrow of just missing out on Cosmi, I began to look back at what options were on the market for the Colts to add as a new starting Left Tackle. There are still a few solid options left on the market, but none of which would frankly be a long-term solution on the blindside.
Eric Fisher, 30 Years Old
The former blindside pass protector of The GOAT (maybe in a decade or so), Patrick Mahomes, Fisher is the best LT remaining in terms of recent performance. He has been an okay LT for years, but finally, in 2020 flashed as a borderline top 10 LT. He finished with 3 sacks allowed and only 3 penalties in 1049 offensive snaps in 2020. However, towards the end of the regular season, he tore his Achilles tendon, ending his career year and putting his future in doubt. The 2013 1st overall pick will have to rehab from that major late-season injury for the entire offseason and the start of the regular season. Even after all that, there is no guarantee he will return to form after that major injury. He is the youngest tackle on this list, but sadly, his long-term future is up in the air with this severe injury. He might only get a 1-year deal and not play for the first few weeks to months (so he should deserve a 2-year deal at least). The pick would be risky for many reasons and would still put one of the trio of Tevi, Davenport, and Fries in the starting lineup for the beginning of the season. At least they likely wouldn't have to start for the entire season, so that is an upgrade, at least.
Russell Okung, 33
Russell Okung has had a tumultuous career, but he has been a solid pass protector in recent years since he departed from the Seahawks, allowing 3 sacks (all in 2020) over the last 2 seasons. However, he has played only 15 games in that timespan, most recently because of a calf injury. Leg injuries are tricky with older players, so we don't know how he will bounce back, but he should be healthy for training camp and the start of the season, barring a new injury or a setback. Likely a 1-year deal would be the offer, he would be a value signing at this point in Free Agency, but I would worry about his durability for the season.
Alejandro Villanueva, 33
The longtime Steeler starter is still available and is the best free-agent LT available. He allowed only 3 sacks in 2020 and had 4 penalties in 1,098 snaps in 2020. Unlike the rest of this list, he has yet to have a major injury that has kept him out of a game since 2016. Villanueva was supposedly going to sign with the Ravens pre-draft, but that was delayed for the draft. The Ravens didn't take a LT, so it is possible that Villanueva signs with the Steelers hated division rival. However, the Colts could outbid the Ravens if they really are desperate for a Left Tackle.
This isn't me begging for Villanueva to come to the Colts and for Ballard to try to get him for a 1-2 year deal and outbid the Ravens, but…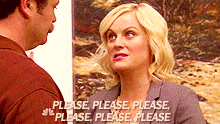 Jared Veldheer, 33
"If it ain't broke don't fix it"
Veldheer should be a familiar name to Colts fans, as he became a de-facto starter late in the season for the Colts in 2020. They signed him after seeing exactly what Chaz Green and LeRaven Clark could do in pass protection (which wasn't block) after Anthony Castonzo's season-ending injury. He proved to be a serviceable replacement in the final few games and in the Wild Card round vs. the Bills. Sadly the Colts decided to cut him after that game, and he was able to continue his season for a few more weeks with Green Bay for their playoff run without their Left Tackle. The emergency plan that is Veldheer could come in to save the Colts again by providing serviceable pass protecting services. I wouldn't be shocked if this was the pick because of the positive reviews of his few games here in Indy and experience with the Colts already.
Jason Peters, 39
Future Hall of Famer Jason Peters deserves respect, of course. The man is a legend of longevity and productivity in a sport where both can be fleeting. He has familiarity with Reich and Wentz as a longtime Eagle. He knows the blocking scheme very well and will fit in seamlessly as a leader in a locker room full of them. However, to say he's long-in-the-tooth is an understatement. The man is a woolly mammoth in that case. 39 years old is ancient for any NFL position, even at Kicker and Quarterback.
Beyond just commentary on his age, Peters's production is notably declining. In particular last year, he allowed 8 sacks. He can play G or T, but he is probably best suited inside rather than face the outside speed rushers with his decreased mobility. This would be a one-year option where you hope he regains a bit of that magic by being next to All-Pro Quenton Nelson, but Father Time is undefeated. No matter if or where Peters ends up, I am proud of the big guy for this amazing career he's put together, especially for an UDFA back in 2004. Canton is calling in a few years for him, and that bronze bust will be amazing. However, I have doubts about his ability in 2021 for pass protection, so that he would be only an emergency option.
There are still plenty of options for the Colts, and I do have an opinion on who it should be, but I believe any of these options could be a short-term upgrade and a stopgap for the blindside until the Colts can draft a long term franchise LT in 2022.