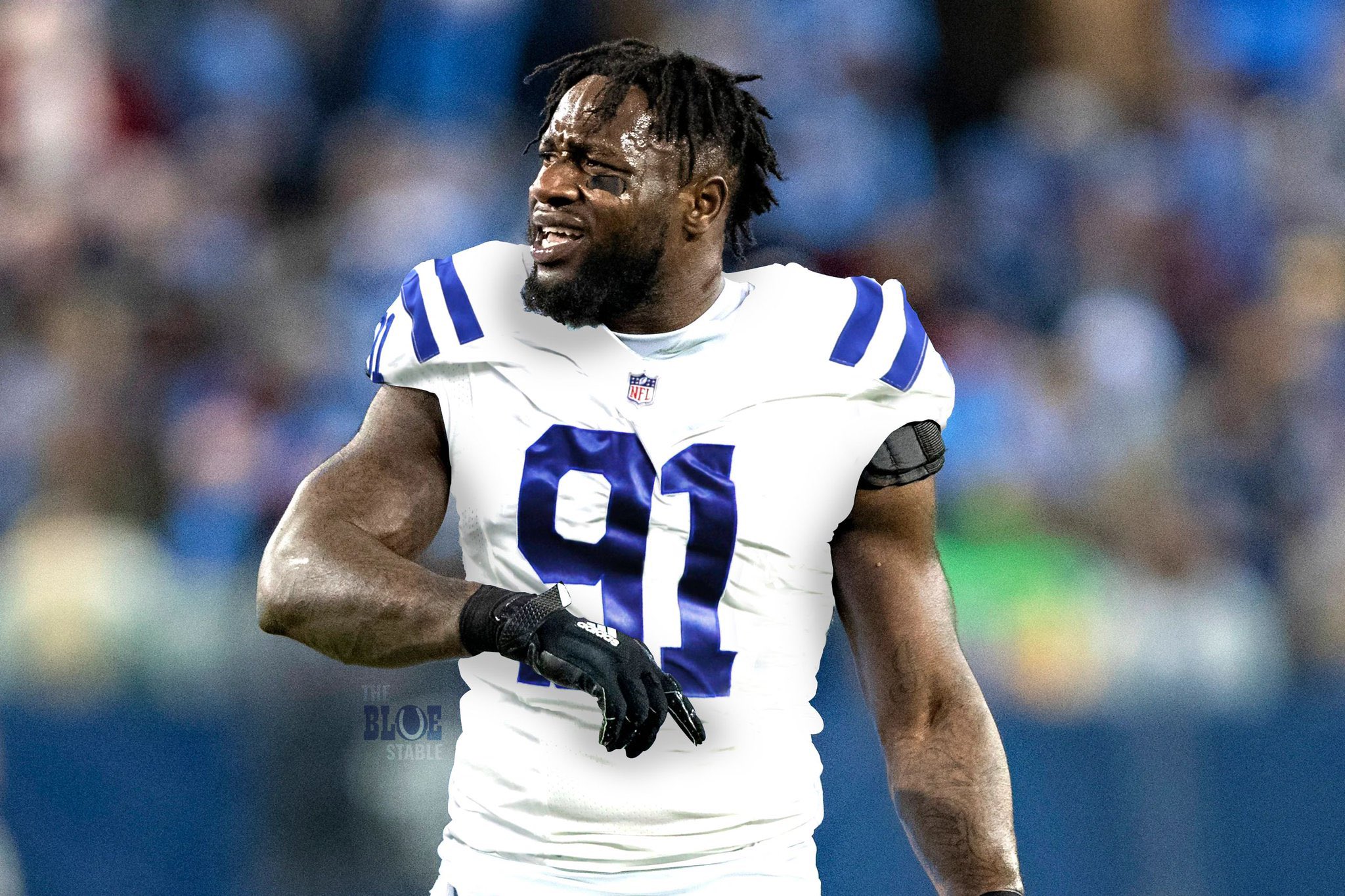 Indy's defense took a massive shift after the Colts sent their young corner Rock Ya-Sin to Las Vegas in exchange for star defensive end Yannick Ngakoue. From having one of the worst pass rushes in the league, The Colts are now a team that has the potential to finish in the top half of the league in sacks. This will be largely attributed to the addition of Ngakoue. The former Raider recently spoke out about his departure from Vegas, stating, "They'll Pay." 
Yannick Ngakoue is coming for revenge against the Raiders 😱 pic.twitter.com/LqzBKXfaqB

— Colts Nation (@ColtsNationCP) May 10, 2022
Connection to Indy + Bolstering the Defense
The Colts reunited Ngakoue with his defensive coordinator from last season, Gus Bradley, who was hired a month before the trade occurred in March. Lucky for the Colts, the two know each other well, and Bradley's defensive scheme fits perfectly into Ngakoue's play style. Presumably, taking on the role of LEO in a 4-3 formation that the Colts are expected to run the majority of the time. 
The Colts hosted local media for lunch w the new coaching staff yesterday. I happened to be sitting next to Gus Bradley. We had a mostly non-football conversation, but he did happen to mention one particular position of importance:

The Leo.

That's Yannick Ngakoue.

— Stephen Holder (@HolderStephen) March 16, 2022
With essentially zero pass rush last season, the Colts chose to ship away a young corner with promise to bolster up the defensive line. In my opinion, the deal was a no-brainer as Ya-Sin had been good his first three years but always seemed to make little mistakes. On the other hand, Ngakoue has already proven he is a star, totaling 55.5 sacks and a Pro Bowl selection in his first six seasons.
Yannick Ngakoue in 2021:

💥 10 sacks
💥 23 QB hits
💥 63 pressures pic.twitter.com/ZegAa8zXhQ

— Indianapolis Colts (@Colts) March 17, 2022
Despite the Colts' ineffective pass rush, Indy forced 33 turnovers in 2021, just one behind the league-leading Cowboys. Ngakoue should give the Colts the edge they need upfront and take their already elite defense to the next level.
What Does Ngakoue bring to Indy and Bradley's system?
Circling back to the LEO position, pictured below is one of Bradley's primary alignments from his Seattle days, evidently outlying the LEO's role. For readers who have never heard of an LEO or do not understand what it means, it is the weakside defensive end in Bradley's hybrid defensive front. In this formation, the defensive line is typically stacked away from the LEO, giving them more room to work as a pass rusher off the edge. Yannick Ngakoue is very suitable for this role because he is not the biggest defender but makes up for it with his disruptive and effective play style.
(Photo credit: Field Gulls)
The fit between Ngakoue and Indy is impeccable. The Colts' strong suits across the D-Line come in the run-stopping department with big defensive tackles such as DeForest Buckner and Grover Stewart who can take over games at the line of scrimmage. The other three linemen in Bradley's regular front are classic run stuffers who will have to absorb blocks and contain gaps. As stated before, the Colts were extremely weak last season at getting to the quarterback. 
Now, insert Ngakoue. The Colts have an elite pass rusher whose primary and basically only job is to attack the quarterback and wreak havoc in the backfield. The trade just made too much sense. In Bradley's defensive formation, Ngakoue will attack the QB and get pressure while Buckner, Stewart, Darius Leonard, and the rest of the front seven stuff the run. 
New #Colts DE-Yannick Ngakoue.

Loves the genuine nature of Gus Bradley. 3rd stop with Bradley for Ngakoue.

Fan of being Bradley's LEO position again. Thinks it fits his playing style perfectly. pic.twitter.com/HZ1bpWG65w

— Kevin Bowen (@KBowen1070) March 17, 2022
The addition of an elite player who can get to the QB at ease will allow some of Indy's young defensive pass rushers, such as Kwity Paye and Dayo Odeyingbo, to play more freely without the pressure of being the top defensive end on the team. Ngakoue should get tons of sacks and production himself, but more importantly, his presence should help the rest of Indy's defensive ends produce at a higher rate while
facing less attention. 
Bringing in Ngakoue should boost Indy's defense and elevate both the defensive line and secondary.
With more expected pressures from the Colts this coming season, an already stellar team at taking away the ball through the air, newly acquired Stephon Gilmore, and elite ball snatchers such as Kenny Moore II and Julian Blackmon should add to their interception totals. Ngakoue also has 20 forced fumbles in his short career, and with the Colts having the NFL's best puncher in Darius Leonard, the defense will have high expectations in the turnover department.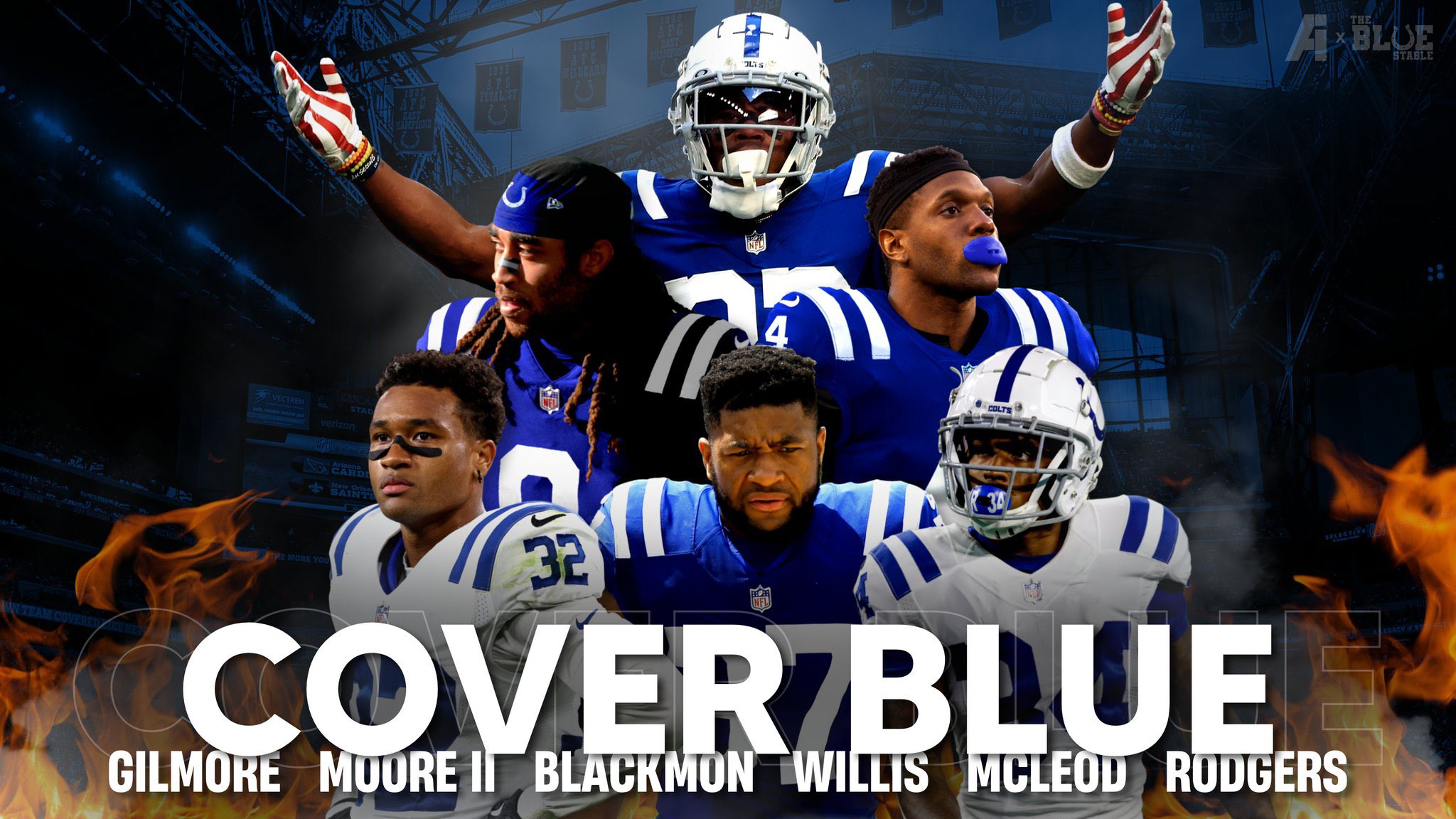 Projections 
Overall, Ngakoue can make a huge impact on the Colts' defense and potentially find a new home to flourish, as he is only 26 years old. While already in the top 20 in sacks in three of his first six seasons and top 30 during his career, I expect Ngakoue to grab at least double-digit sacks in 2022.
In addition to bringing down opposing quarterbacks, I think Ngakoue will add a couple of forced fumbles. His previous career highs come at 21 and 51 for hurries and pressures, respectively (both in his rookie season). This upcoming season Ngakoue should reach at least double-digit hurries and, in my prediction, 35+ pressures.
Colts fans, get excited for a newly revamped defense led by Ngakoue scaring opposing QBs.